How to make seafood porridge
---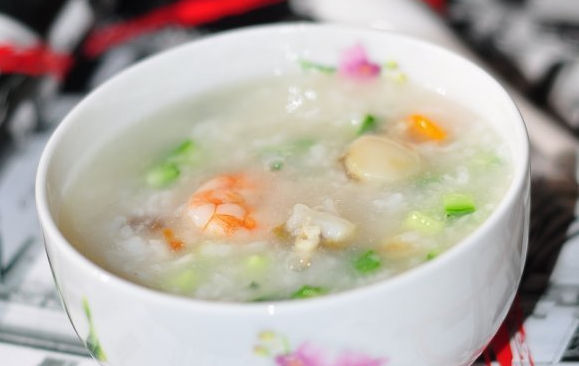 Material Science
Main ingredients: 1 bowl of rice, 1 handful of glutinous rice, 200g mandarin duck shellfish;
Accessories: some fresh shrimps, some salt, some ginger, some pepper, some scallions, and some cucumbers
Seafood congee
one
Soak the frozen shellfish in cold water and wash them several times.
two
Peel the shrimps and remove the shrimp intestines.
three
Hand in the rice and wash it thoroughly.
four
Add some water.
five
Clean the shellfish for use.
six
Boil the rice.
seven
Add ginger and scallions and cook porridge over low heat.
eight
When the porridge becomes thick, add fresh shellfish and cook for five minutes.
nine
Put the shrimps in the pot.
ten
Put the diced cucumber, salt and pepper into a pot and cook until they are completely raw. Turn off the heat and serve.
Tips
Don't cook the shrimps for too long, just five minutes before cooking.